The Most Comfortable Wedding Shoes You Can Dance All Night In
Wedding season is in full swing. Whether you're the happy bride, her mother, or a guest, you've likely already got the perfect dress, you know your hair will be on point, and you've stocked up on waterproof mascara because ceremonies always make you teary-eyed. Now you just need the most comfortable wedding shoes that won't leave you wishing you packed your flip flops—though having a few bandages stashed in your clutch might help alleviate any foot pain or blisters.

As with finding comfortable sandals, the ideal pair of wedding shoes will have a cushy footbed and arch support. Of course, lower heel heights tend to be more walkable, as are wedges, and block heels, since they all provide more stability and balance than skinny stilettos (although we did find a few worthy pairs of the latter). Regardless of what you choose, here's our tip: Try to break in new shoes before wearing them for the big event.

From trendy strappy options to flats that sparkle (and some stylish pairs for wide feet), we've found the most comfortable wedding shoes for a long, fun night of dancing.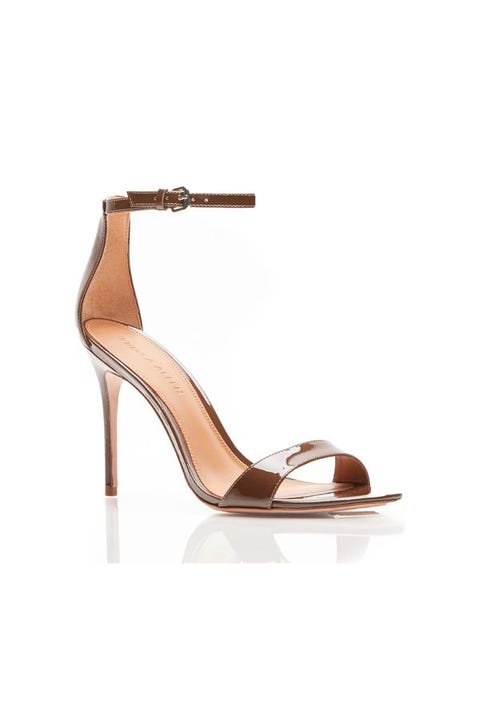 The Two Strap Sandal
"Nude" is not a one-shade-fits-all color. Rebecca Allen offers a range of versatile silhouettes in various skin tones so you can find your best match. This sexy, minimal sandal will elongate your legs but don't worry—there's also a cushioned insole.